Port Angeles Vacation Cottages
A Hidden Haven Forest Cottages … 5 miles to the Olympic National Park and Beaches
Five luxury cottages set in the tranquil ambiance of 20 secluded acres with vibrant lawns, gardens, waterfalls, ponds, plants and wildlife.
Wander our nature trail with 100 year old trees! Luxury accommodations and amenities.
A Hidden Haven dwells outside of the coastal fog line – enjoying sunshine on most days.
For a true nature experience on the Olympic Peninsula! Hand feed Spot the turtle and Prancer our reindeer.
Singles, Couples, Families and Groups welcomed!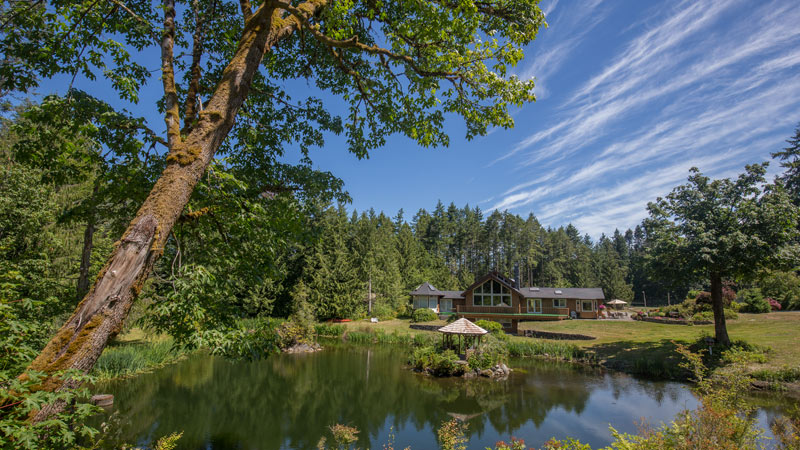 A Labor of Love
The 20 acre estate of A Hidden Haven was little more than saplings planted over from a log harvest when it was purchased in 1976 by its owners Chris and Jodi. For over 42 years they have nurtured, honored and shared their slice of heaven! Today it is a lush valley of rolling terrain sculpted by two streams that run throughout the well established forest. Enhanced by the careful guidance and hard work of man and machine, this hidden haven provides much of what the Olympic Peninsula has to offer right on site.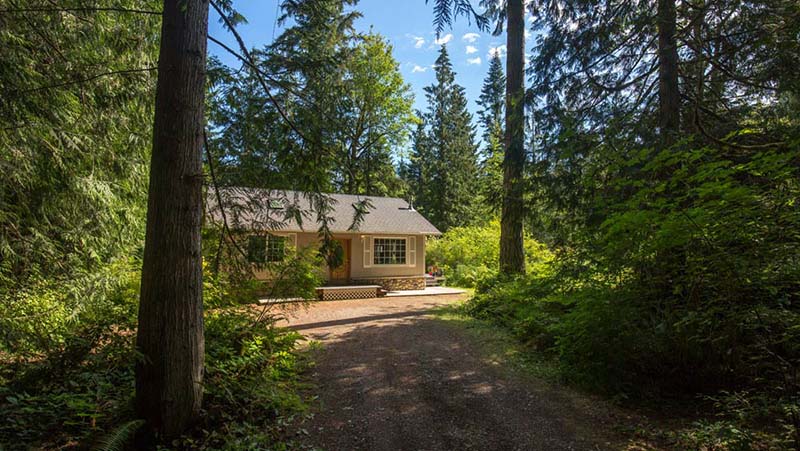 Nature & Wildlife
The five luxury cottages that comprise A Hidden Haven are placed in the most idyllic of settings. An abundance of wildlife is called in from the surrounding wilderness by the sounds and feed produced by the life cycles of the streams. Birds, waterfowl, aquatic creatures and wild animals can be seen at times going about their daily business. A nature trail winds its way throughout the glen bringing you into the lush flora of the stream bottoms, over and along ridges of the valley sides and back into the lawns of the main gardens.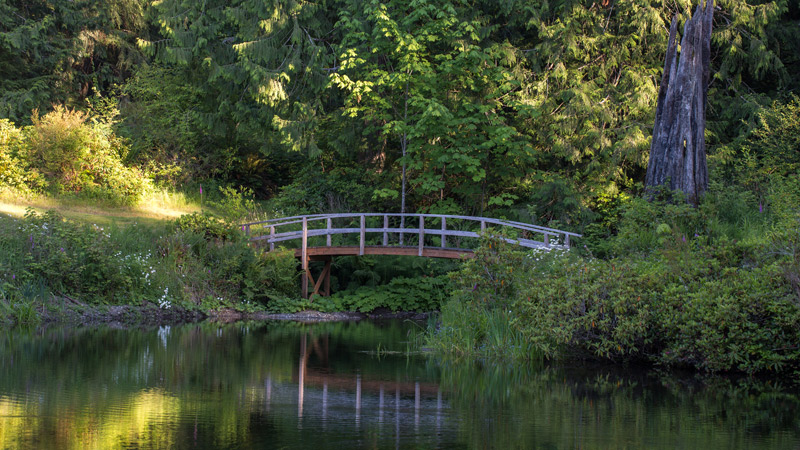 Awards and Accolades
A Hidden Haven Forest Cottages enjoys stellar reviews and media recommendations: Bed & Breakfast Of Choice by Organic Style Magazine – Best Places To Kiss In The Northwest – Treasures Of Western Washington – Best Romantic Inns – TripAdvisor – Port Angeles Chamber of Commerce – Forks Chamber of Commerce – Clallam Bay / Sekiu Chamber of Commerce – Olympic Peninsula Visitor & Convention Bureau
The Joy of the Olympic Peninsula!